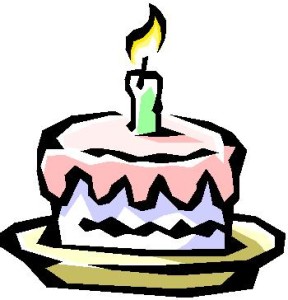 As a birthday party entertainer in Greenville, SC, I have done thousands of birthday parties. I would like to share some ideas for making the most of your birthday party theme.
First of all, this is NOT a list of ideas for themes. There are hundreds of resources available on the internet and books.  Instead I want to give you some pointers on making the most out or your child's birthday theme.
Plan Early
Birthday parties really should not come as a surprise.  They will happen every year, on or about the same day.  Please don't wait till the last minute to plan the party. Starting off with a theme idea will help everything else, such as the food, the decorations and the entertainment to flow much better.
If you give yourself the luxury of time, you can be on the lookout for resources for your party. One mom knew that she was going to be doing a mad scientist theme for her sons birthday party.  She was ecstatic when she found an educational store that was going out of business and managed to get plastic test tubes for a nickel each.  Early planning will let you make (and check off) a to do list.
When picking out a theme, remember that the party is for a kid.  You as a parent may love the idea of a space theme, but your child may actually want a pony theme.  Also bear in mind the child's age. Really young children may not be able to grasp the idea of following a treasure map.  And older children will be insulted by games that they perceive are for younger kids.
Start simple with your party theme. You can always expand later.   Again it is proper to consider the child's age.  For young children, don't hire an entertainer with an overly long show.  The comedy magic show from Joy Set Entertainment is actually made up of several mini shows that flow together.  Party segments (games, food, presents) should last no more than twenty minutes. Likewise a smaller amount of food should be used for little kids.  Save your really BIG theme ideas for milestone birthdays.  Think about it, do you really want to invest a lot of time and money into a fourteen year old party, knowing that the Sweet 16 is coming up soon?
Communicate with your entertainer
When a parent books a party with Joy Set Entertainment, we always ask about the theme.  It helps us to structure our magic show, balloon twisting, face painting, or other entertainment elements.  Here are some of the things that your entertainer may want to know.  Do you want the entertainer to dress or act in accordance with the theme?  Do you want the balloon sculptures or the face painting to stick with the theme or is it okay to veer away from the theme?
Here is the best advice for having a great party theme.  Have all the adults be a part of the party. Believe in the theme yourself. If you are having a pirate theme, then the dad could be the Dread Pirate Purple Beard. Remember the mom with the mad scientist party? All the adults were lab assistants to their sons and daughters. And the kids loved it. As an entertainer, I love to get the adults involved with games and music at a child's birthday party. Don't just have a party for your kids, have a party WITH your kids.