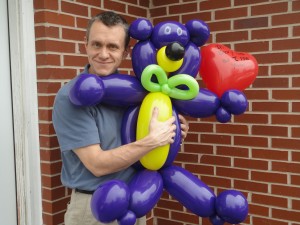 It is easy to start booking Joy Set today.  
(1)  If it is between 9 AM – 8 PM on a weekday you can call us (864) 299 1949.   Please bear in mind that we are unable to answer phone calls while we are performing at events or during family obligations.  We ALWAYS return phone calls that leave messages.
(2)  Use the form below, and someone will contact you within one business day.
Check out our schedule.  We network with other entertainers, so even if we are booked, feel free to contact us!
You may use the option below to make a deposit for your event via Paypal.  You do not have to have a Paypal account to use this service.   After you have confirmed availability via phone or email, use the option below to pay your deposit.  Please include your name and the date of the even in the Details tab.   The remaining balance is due upon arrival of the entertainer the day of the event.  You can also pay for a comedy telegram or give us a tip.